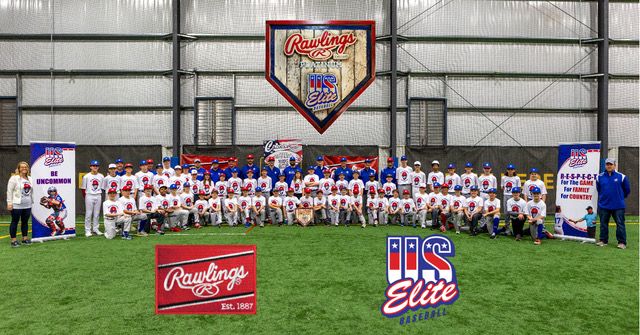 Rawlings Platinum Club
US Elite is proud to team up with Rawlings Sports Goods as one of their Platinum Club partners. Rawlings Sporting Goods provides the finest quality sporting goods equipment and products to the world's greatest players and to those simply dreaming of playing great.
As two elite brands in youth travel baseball, we share our pride in our country and those who raise their hand in service to our Nation. All of US Elite baseball proudly wears the Rawlings brand which represents the highest quality on the market.
Follow us at hashtags #beuncommon #teamrawlings #rawlingsplatinumclub on social media to get the latest updates on how US Elite & Rawlings are making a difference together for young athletes on and off the diamonds.