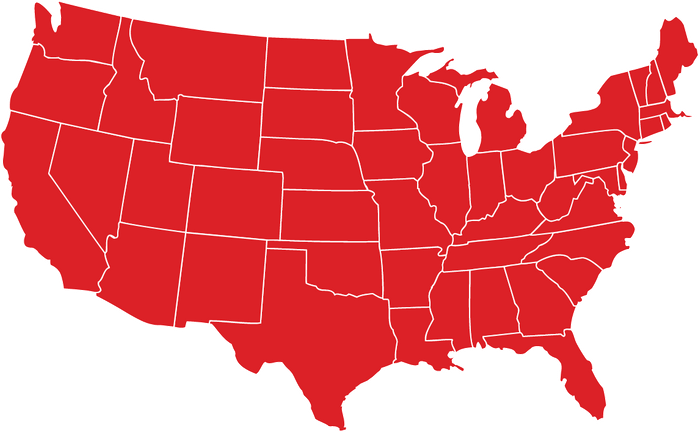 very best talent
At US Elite Baseball, we are proud to be recognized as one of the top youth baseball leagues in the country. Our National Teams program represents the very best talent within our organization, giving players aged 14 and older the opportunity to compete at the highest level. We designed this program to provide our players with exceptional opportunities for exposure, development, and personal growth, both on and off the field.

The Path To Becoming A National Team Player
Becoming a player on one of our US Elite National Teams is a prestigious honor and a reflection of a player's skill and dedication. We offer players aged 14 and older the opportunity to try out for these exclusive teams. Those selected will continue to play for their regional US Elite teams throughout the season while also joining the National Team for the country's three biggest invitation-only recruiting events. As part of the top youth baseball league, these events provide our players with unmatched exposure to college and professional scouts.
At US Elite Sports, we want to make sure you make the best decision for your future. We have years of experience in helping to get players set up with the right team in their state and connect them with the best tournaments and facilities. Our team of coaches can help guide you in the right direction and provide advice and resources to get you on the best path for your career.
Our National Team Players As Brand Ambassadors
Our US Elite Baseball National Team players serve as brand ambassadors for our organization, Rawlings Sporting Goods, and many other partner brands. We provide them with special social media and brand training to help them effectively represent our league and its partners. This training also prepares our players for Name, Image, and Likeness (NIL) opportunities at the collegiate level, which can lead to valuable endorsements and sponsorships.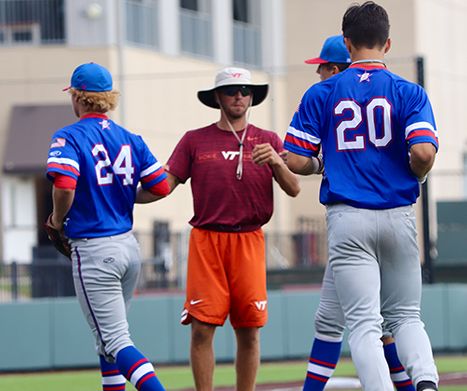 Elite Recruiting And Leadership Development Opportunities
As part of the top youth baseball league, our National Team players gain access to an elite level of recruiting through the US Elite Baseball network. Our vast network of coaches, mentors, and successful people provides our players with unparalleled opportunities to connect with collegiate and professional scouts. Additionally, we offer National Team players special leadership development programs that enhance their on-field performance and contribute to their personal growth and success in life.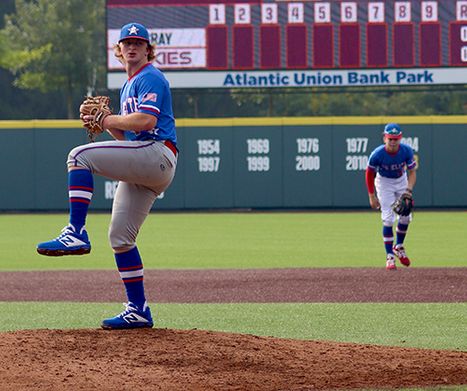 College Preparation and Recruitment Support
As part of our commitment to our players' overall success, we assist National Team players with college preparation and recruitment. Our experienced staff works closely with players and their families to navigate the college baseball recruiting process. We provide guidance on NCAA eligibility, college visits, and communicating with college coaches. Furthermore, we help our players create and maintain player profiles that showcase their skills, academic achievements, and character to prospective college programs.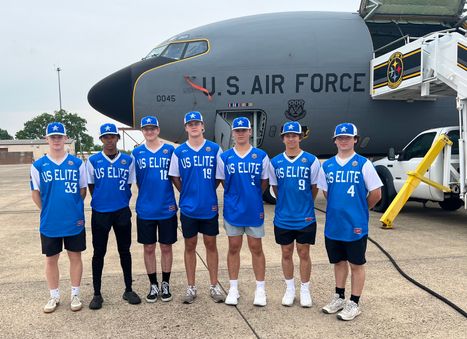 Honoring Our Nation's Military Services
At US Elite Baseball, we are committed to fostering patriotism and gratitude among our players. Each of our National Teams proudly supports and brings awareness to the branches of our Nation's military services. Each player also honors a Gold Star Service member who gave their live while serving our country. This aspect of our program instills a sense of responsibility and appreciation in our players, helping them become well-rounded individuals who understand the value of service and sacrifice.
Contact Us
We'd love to hear from you! If you have any questions, comments, or would like more information about US Elite Baseball and our National Teams program, please feel free to reach out to us. Our dedicated staff is here to assist you and provide the information you need.
Connect with Us on Social Media
Stay up-to-date with the latest news, events, and highlights from US Elite Baseball by following us on our social media platforms:
We look forward to connecting with you and providing any assistance you may need.