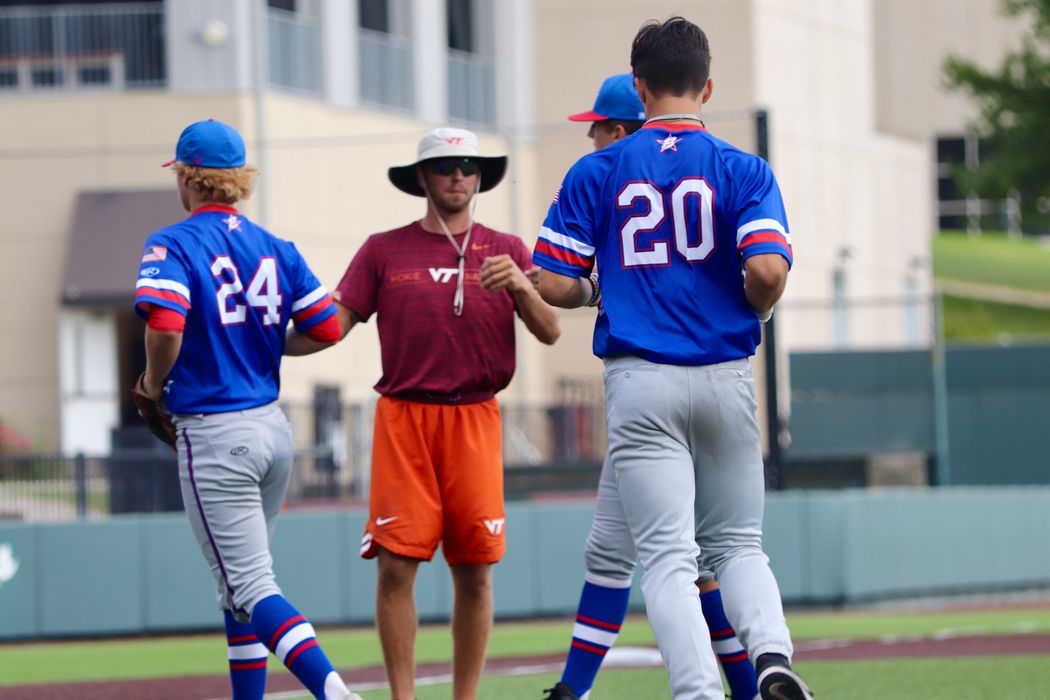 Uncommon Standards
At US Elite Baseball, we prioritize the development of our players as individuals. Our goal is to help them reach their highest potential in all aspects of life, not just on the field. We compete against some of the best teams in the country and teach our players crucial skills like confidence, managing failure, professionalism, strategy, preparation, and being great teammates.
We are more than just USA jerseys and cool sayings. We are proud to wear our Nation's colors and do real "cleats on the ground" military support in the communities where we play as well as educate the next generation about the sacrifices made by our military members and their families.
In our organization, we prioritize academics, leadership, communication skills, accountability, character, honesty, and community service. Our superb coaching staff and mentors provide top-notch guidance to help players develop these crucial life skills. In addition to our coaches' efforts, we also have a network of successful people that the players can look up to. We set high standards for ourselves and always aim to exceed them.
There is no mistaking a US Elite Baseball team when you watch them play, and you can tell by meeting the players.
Does this sound like something you want your child to be a part of? If so, we hope you'll join us and become a member of the US Elite family!